Investing in the region
Our region, at the heart of Quebec's economic arteries
Sorel-Tracy is a true hub for industrial ecology, with a sustainable development approach and a strong partnership between various socioeconomic resources. It's the perfect place for your company to grow and innovate!
600 km²
This is the surface area of the greater Sorel-Tracy region, which borders the St. Lawrence River, 70 km southeast of Montreal and some 130 km from the U.S. border. It is the gateway to the Lac-Saint-Pierre region, a unique environmental jewel recognized by UNESCO.
An extraordinary geographical position!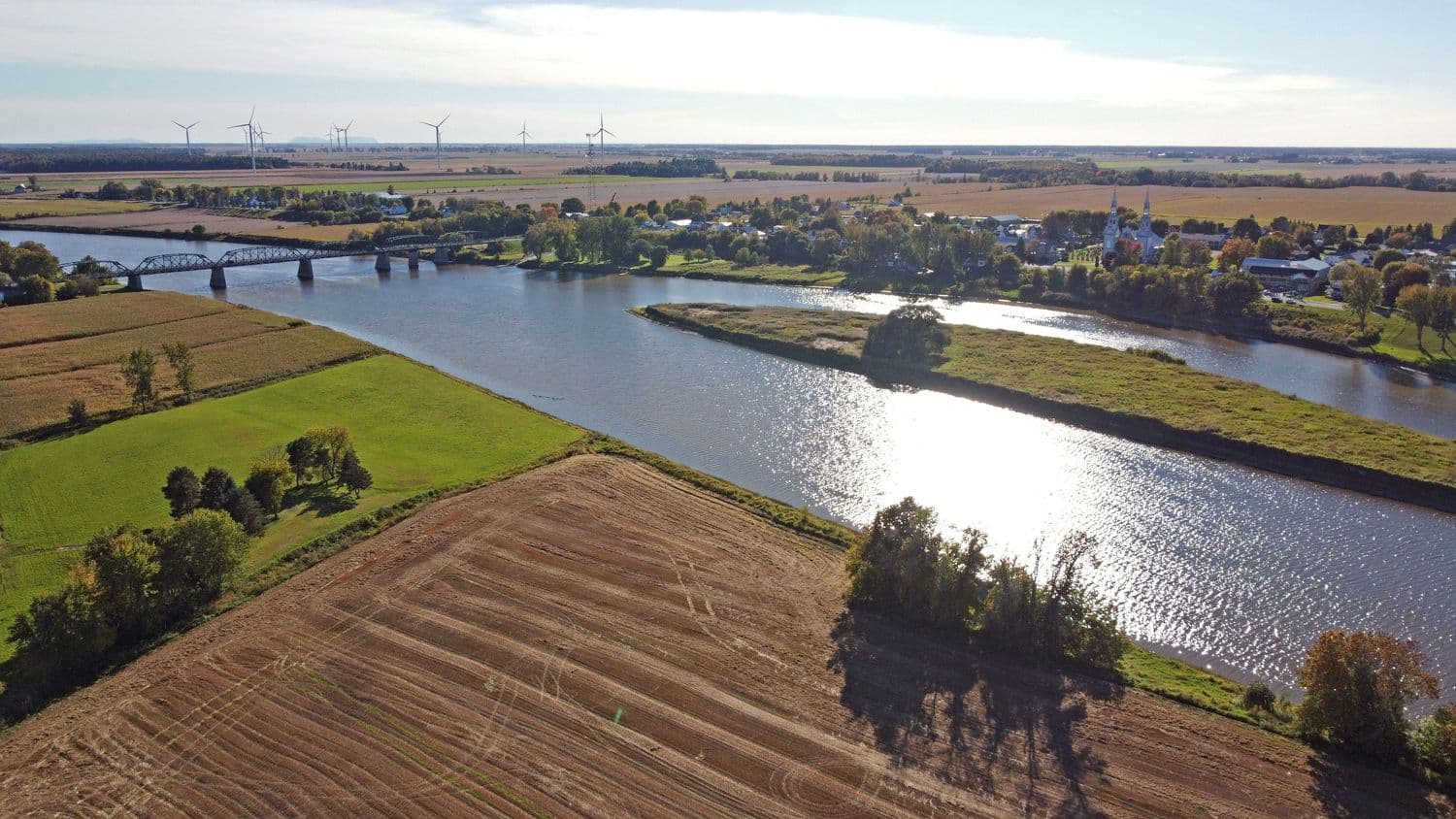 Highways 30, 20, 10, 40 and U.S. 87; in less than eight hours, you can easily reach the Canadian and U.S. markets, representing a market of 100 million consumers. Sorel-Tracy also has its own river terminal, and is one of the destinations of all thirteen Société des traversiers du Québec ferry services.

The Sorel-Tracy region is well served by Canadian National (CN). The service is used by most of the region's industries, either to transport raw materials or to deliver goods to their customers.

The rail network is linked to that of Montreal, and consequently to networks serving the United States and the rest of Canada.

CN's network connects the Sorel-Tracy industrial park site, located on the banks of the Richelieu, from where deliveries can be made by ship and barge. CN is also present at the transshipment docks of the Quebec Port Terminals, located at the mouth of the Richelieu and St. Lawrence rivers.

Located at the confluence of the Richelieu and St. Lawrence rivers, Sorel-Tracy's naval history speaks for itself. For over 300 years, the city of Sorel-Tracy has been closely associated with shipbuilding and shipping. The aera is well equipped in terms of port facilities, and accommodates ocean-going vessels.

The Sorel-Tracy region is served by a local airport, located 10 km from downtown and adapted to the needs of business jets and helicopters. Saint-Hubert regional airport, in the southern suburbs of Montreal, and Montreal's Pierre-Elliott-Trudeau international airport are 60 km and 100 km respectively from Sorel-Tracy.
Industries that define us
The Steel Highway region stands out for its unrivalled expertise in the metallurgical field.

Find out more

The food industry sector is an important pillar in our regional economy. We have a business for every section of the pantry!

Find out more
A local ecosystem in tune
The local ecosystem is a grouping of associations, organizations and businesses that together contribute to the growth of a region's economic development.
Welcome to an urban and agricultural territory
The Sorel-Tracy region offers a unique quality of life and a pool of skilled workers for local companies. You'll find that all the right conditions for development are in place here, including the region's advantageous geographic position, its research center, its skilled workforce, its infrastructure, its environmental guidelines and, quite simply, its quality of life.