Local business assistance and support program
Emergency financial assistance for businesses in downtown Sorel-Tracy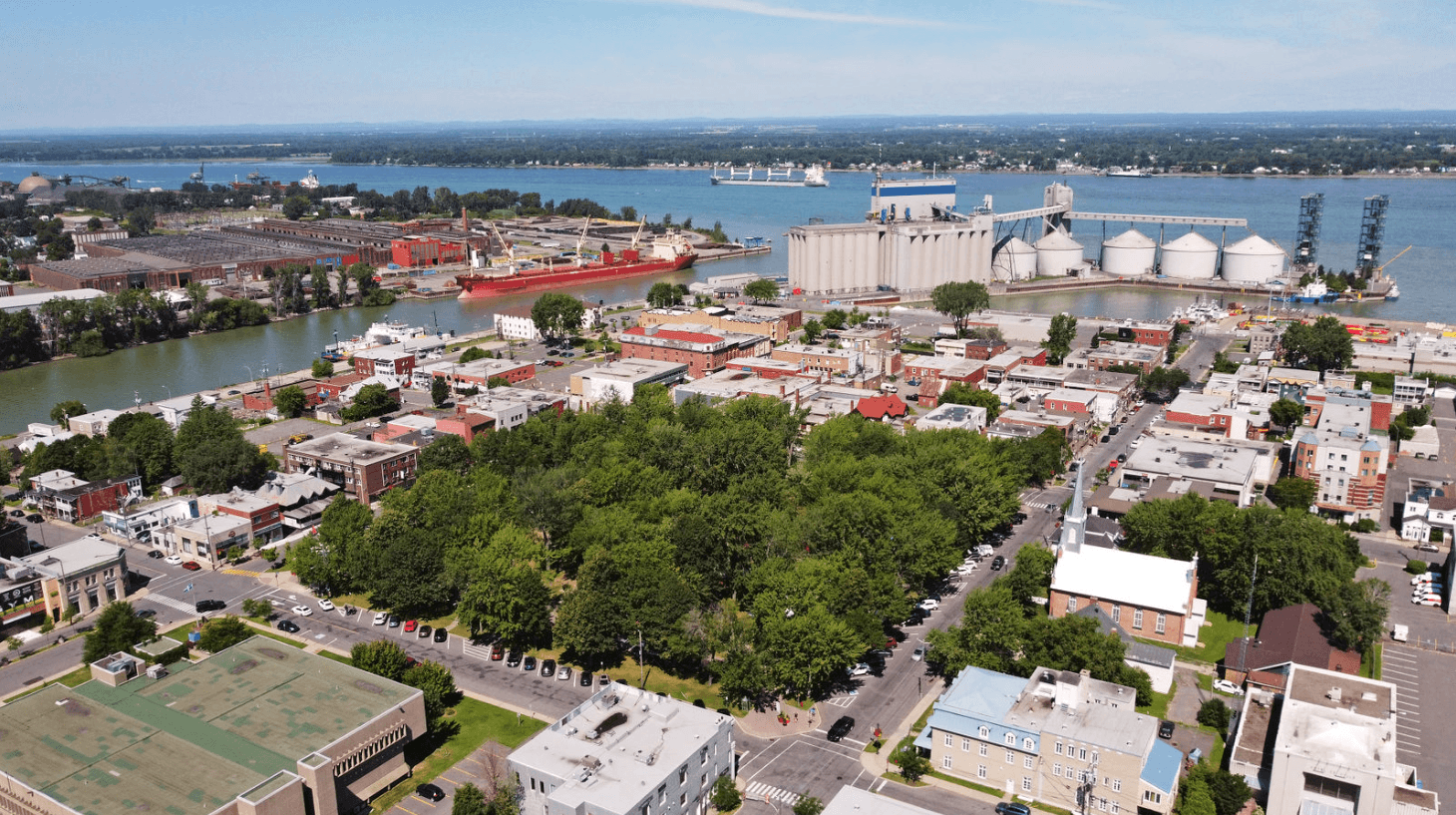 Local business assistance and support program
The context
In June 2023, the City of Sorel-Tracy began major rehabilitation work on Prince and Augusta streets in its downtown area. Work began on June 15 and will continue until November 30.
Several measures to mitigate the impact on businesses were put in place by the City at the start of the work, but analysis of the situation shows that additional actions are required to compensate for a greater than anticipated drop in traffic.
Scope of application
The City allocates additional resources and mandates Développement économique Pierre-De Saurel (DÉPS) to develop and manage a reimbursable financial assistance program.
This assistance essentially covers the payment of costs incurred by the entity to operate and maintain its openness, whether or not there is a variation in its clientele (fixed costs).
The assistance takes the form of a loan, with the possibility of partial forgiveness under certain conditions.
Objectives
The objective of this program is to complement measures already in place to support shops and businesses in the area directly affected by the Prince and Augusta Street renovations.
Expenses covered
The calculation of the amounts granted is based on the expenses incurred by the organization during a 5-month period of operation in the following areas:
Rent
Mortgage loan including principal and interest related to commercial premises
Loan for commercial fixed assets, including principal and interest related to the commercial premises
Electricity
Gas
Heating, if not included in rent, electricity or gas
Municipal and school taxes (portion payable during construction period)
Telecom :

Fixed-line telephone
Internet access for business (maximum $75 per month)

Insurance premium for commercial premises.
Expenses not covered :
Salaries
Cellular telephony
Inventories
Perishables
General maintenance, including housekeeping
Professional fees
New capital expenditures or mortgage financing
Costs of ongoing improvement projects
General management expenses such as: rental of additional premises, office supplies, car loan or rental, fuel, postage and courier charges, bank and credit card charges, depreciation of real estate assets, representation expenses, travel expenses, training costs, costs related to communication activities and promotion.
Expenses that are the subject of non-reimbursable financial assistance from a government agency or any other entity, even if only partial.
All other operating costs related to the direct operation of the establishment (variable costs).
Eligible businesses
Any organization of a commercial nature, for-profit or not, whose main entrance civic address faces directly onto the work zone, and which suffers a drop in traffic during the construction period. The businesses covered by the measure are
Restaurants and food services
Pharmacies, boutiques and retail stores
Personal services
Bars and leisure establishments.
File analysis
A member of DÉPS provides technical support to applicants, analyzes accepted fees and follows up on files submitted. He or she must issue a notice of compliance to the City for each application.
He or she is also responsible for producing a quarterly follow-up report for submission to the City.
Loan conditions
Funds will be allocated according to the following conditions:
Interest rate: 6%.
36-month moratorium on principal and interest
The last 20% of the capital advanced in the form of a loan is eligible for forgiveness if all repayment conditions described in the loan agreement are met (in particular, repayment amounts and payment dates).
Loan repayment period: up to 60 months after the moratorium period, at the applicant's discretion.
No personal surety or guarantee.
Required documents :
Application form completed and signed by the applicant
Resolution of the Board of Directors authorizing the signatory if the signatory is not the owner
Proof of amounts incurred (invoices, leases, loan statements, tax accounts) for a 12-month period
Start date of commitment or contract with supplier
The end date of the commitment or contract with the supplier, if shorter than 12 months.
Applications should be sent by :
E-mail : info@depsregion.com
In person: 26 Place Charles-De Montmagny, Suite 210
Telephone to make an appointment: 450 742-5933